ATI Project wins competition to design new Tallinn hospital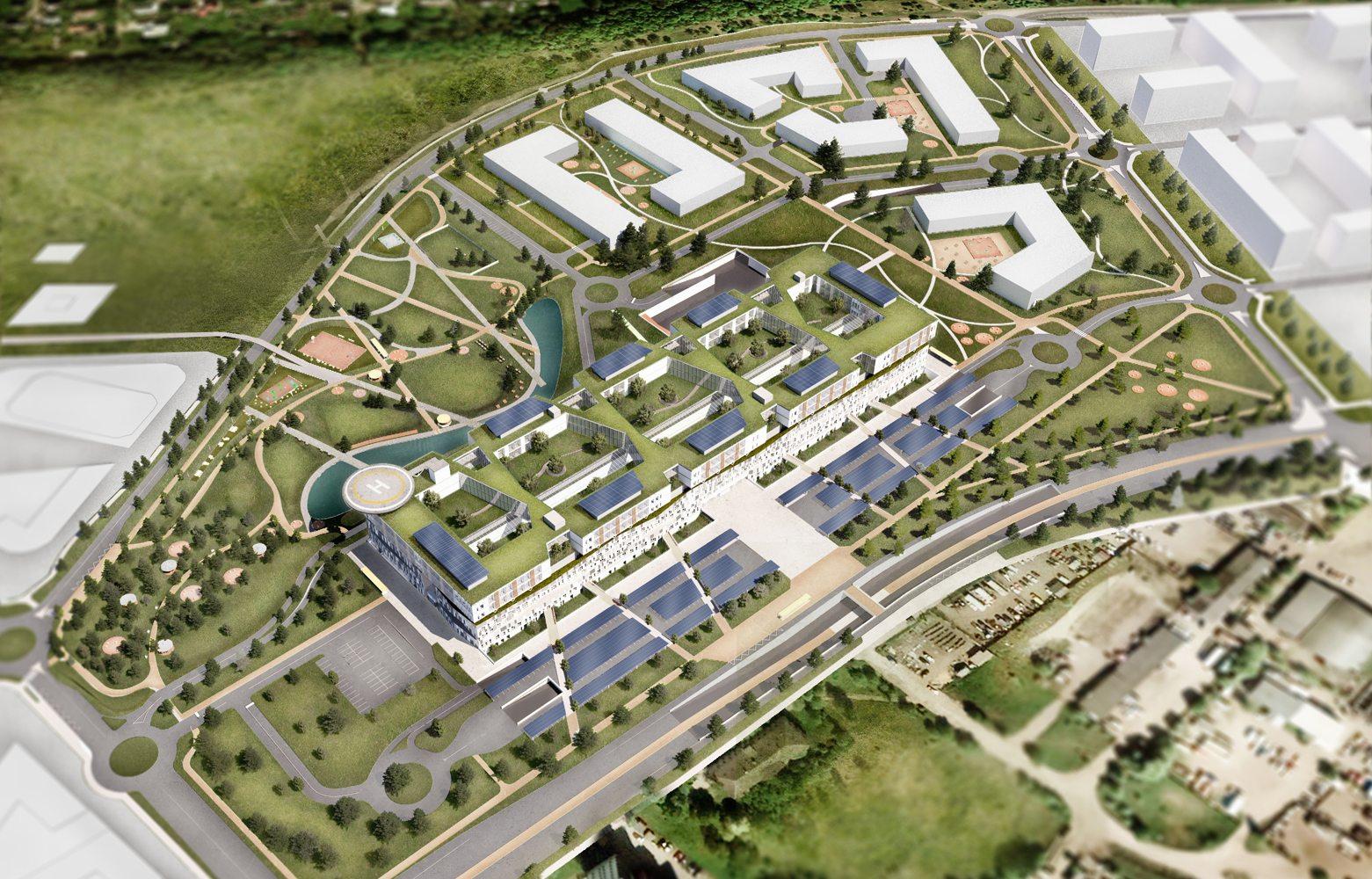 ATI Project wins the design tender for the new hospital in Tallinn (EE).
This is an extraordinary confirmation that brings to the forefront, once again, the importance of an integrated and sustainable approach to design. In this, the international arena demonstrates the positive expansion of criteria that place the relationship between man and the environment at the centre of architectural design.
Research and development in BIM remain crucial to ensure a design management and control process that optimises project morphology and performance.
ATI project's know-how in the healthcare sector is the essential background for drawing up technical offers based on innovative, state-of-the-art technological solutions.
The design proposal for the new hospital in Tallinn envisages the construction of a modern, technological and sustainable complex, perfectly integrated into the bay of the Estonian capital.
Developed on the limestone hill of Maarjamäe, the hospital is divided into two different volumes housing the outpatient and treatment functions.
These two volumes run along the longitudinal axis of the volumetric matrix, coinciding with the main covered street.
At the top of the building are the wards, which follow the perimeter of the building to maximise natural light.
The various environments will be interconnected with transversal passages, including high gardens, informal meeting spaces and exceptional viewpoints over the park, the sea and the city.
The basis of the entire project is as a dialogue between the most technical and functional requirements and the need to focus on the psychophysical well-being of the people undergoing treatment and of all those who gravitate around the building.
The envelope also expresses sensitivity and listening to the environment and the territory, fitting into it as a landscape element.
To find out more about the new Tallinn Hospital, visit the project page.