31° Forum Scenari: ATI Project presents a reflection on the 'City to be'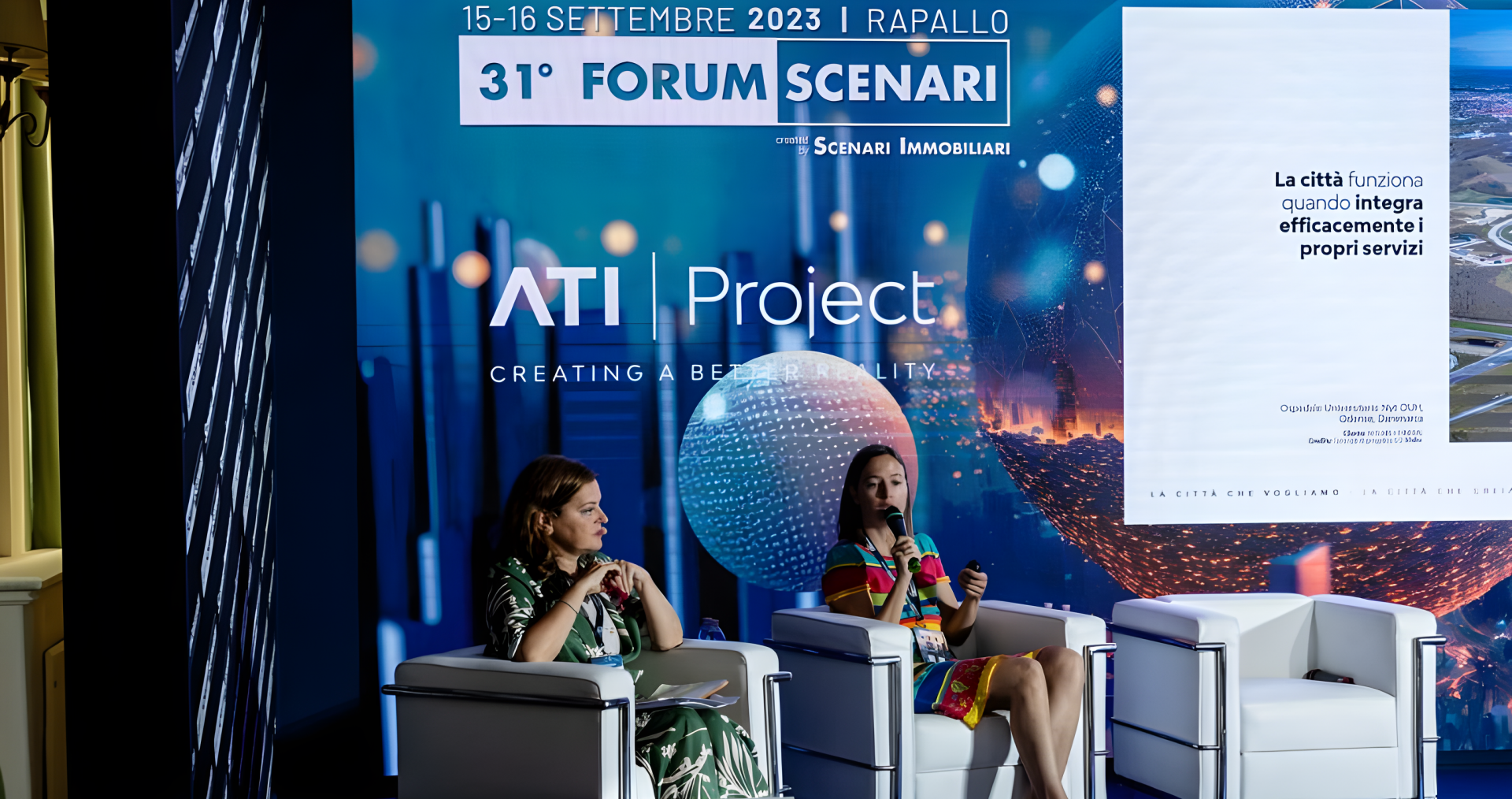 City to be - City to create
Adapting to the new demands of urban planning and knowing how to respond to the growing challenges of resilient design is now fundamental in the field of design.
This is what was discussed at the 31° Real Estate Scenario Forum, where ATI Project, represented by Giulia Carravieri, Head International Business Development, presented a reflection on the cities of the future, understood as a resilient ecosystem of interconnected services.
Giulia, at the opening section Migliora Italia, introduced the theme "City to be – City to create", in which, in the perspective of a collaborative urban future, the services and actors involved, cooperate harmoniously. Also public and private places are increasingly open to communities with school complex that are transformed into cultural centers in out-of-school hours; hospitals that become places where you can promote well-being and medical research; sports hubs that become centres capable of bringing together different sectors and disciplines.
To ensure that this vision is not just an aspiration but a tangible reality, ATI Project is constantly engaged in research and application of innovative technologies from BIM to Artificial Intelligence. This is fundamental to be able to realize projects that revolve around the concept of sustainability, circularity and resilience, and that can adapt to the changing needs of the cities of the future.
Link to the interview after the presentation.