Company Volunteering 2023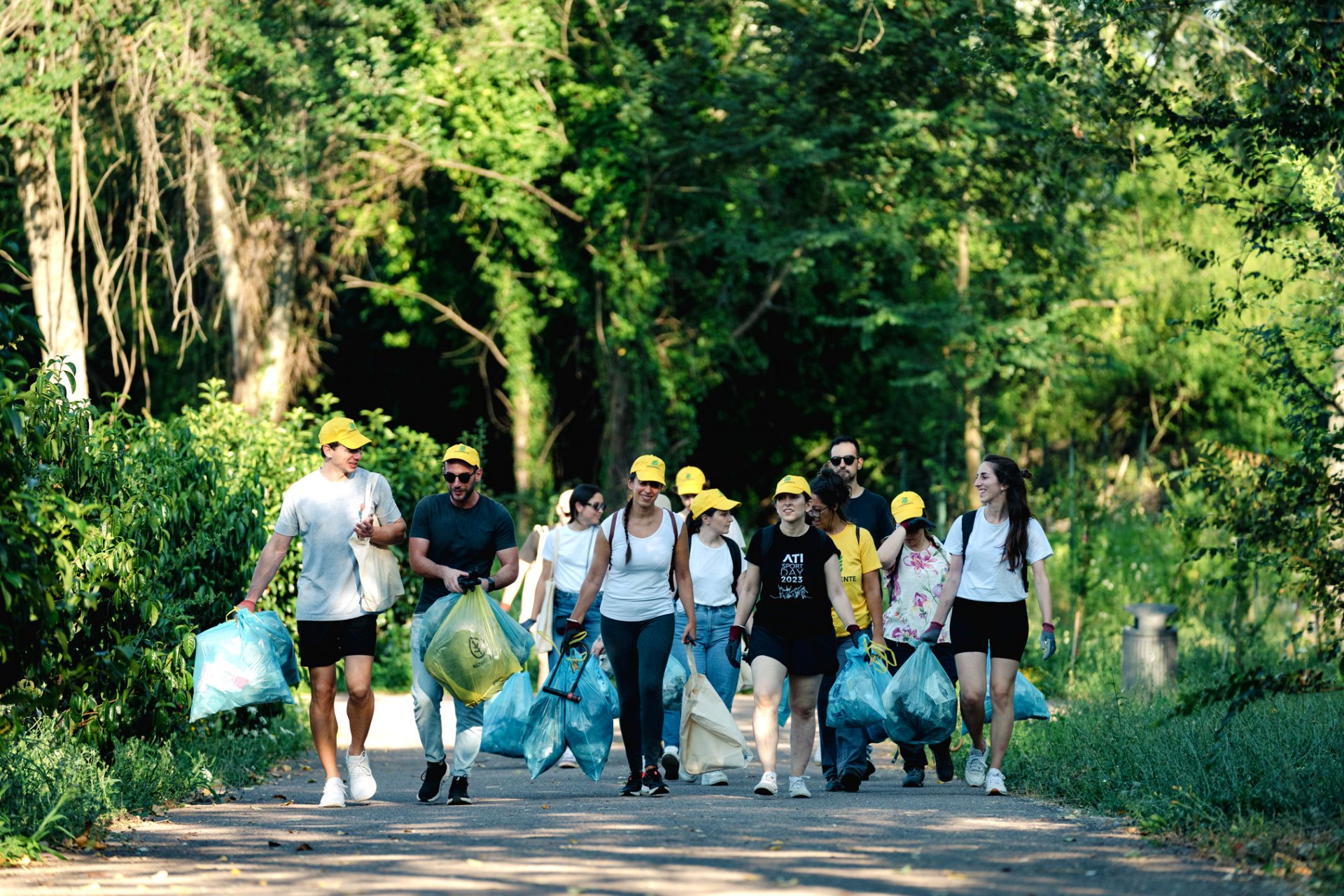 ATI Project has successfully concluded its third annual Company Volunteering initiative, in collaboration with Legambiente. On this occasion, team members dedicated an afternoon to contribute to the cleaning of Parco Europa, located in the Cisanello area of Pisa.
Particular attention was given to the collection of small urban waste items such as cigarette butts, bottle caps, and plastic fragments. These elements often get overseen during routine cleaning activities but can create a significant impact on the surrounding ecosystem. Larger objects were also collected, including two bicycles, a stroller, a car wheel and two bumpers, contributing to an overall removal of approximately 400 kg of waste from the area.
Corporate volunteering is one of the initiatives through which ATI Project actively engages in promoting sustainable actions. We firmly believe that each small action can make a difference and serve as an inspiration to join a cause.
Until our next volunteering appointment, here is a video documenting the atmosphere and collective efforts of the initiative: ATI Company Volunteering 2023.