A week of Generative Circularity at Fuorisalone 2022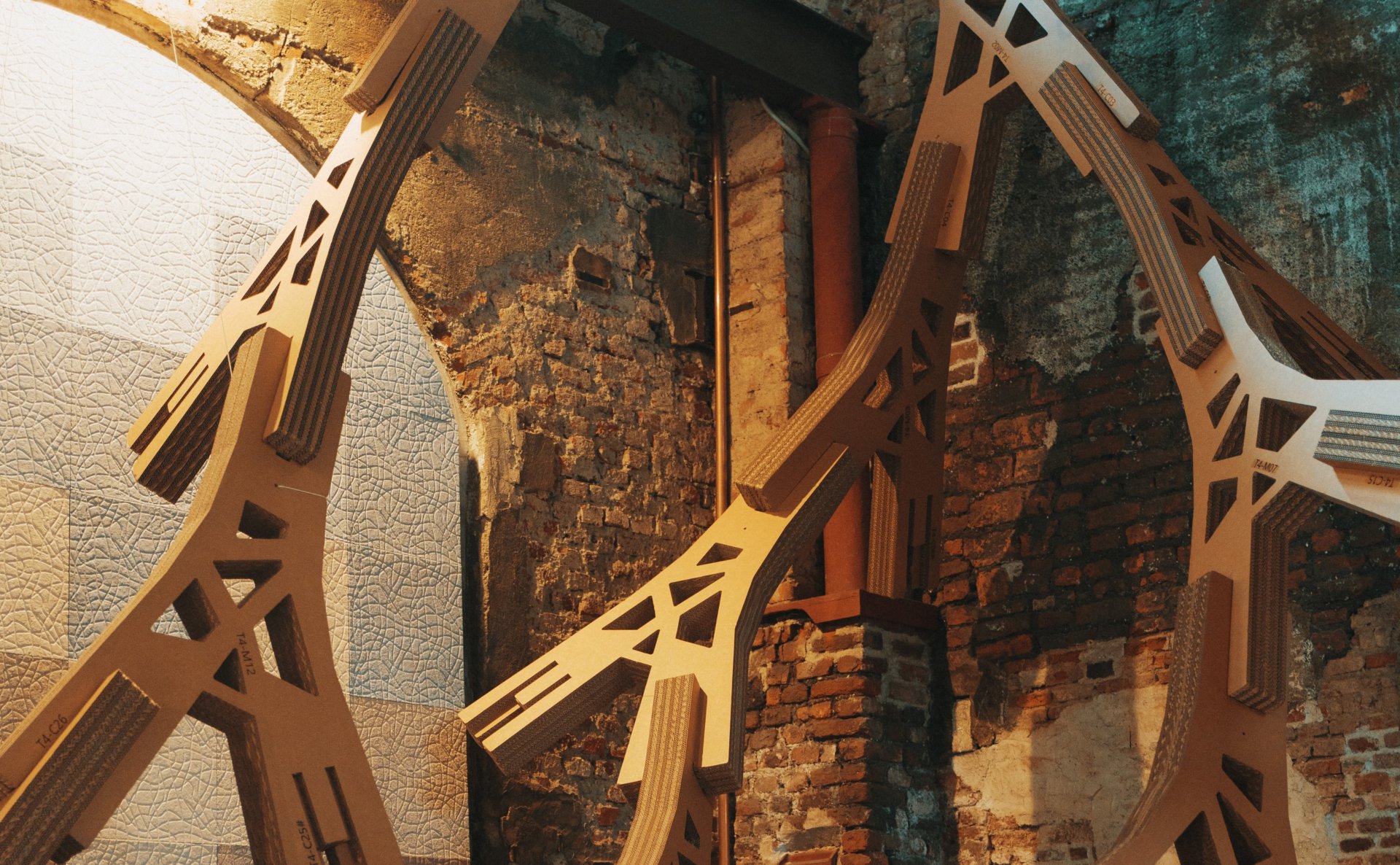 June 12th marked the end of an exciting week of FuoriSalone 2022, to which ATI Project participated with an event that is the fruit of experience and research in the architectural scene. Generative Circularity is one of the results of our company philosophy, a collaborative – multidisciplinary process that was replicated during the week through thematic talks, debates, interviews and events that were the stimulus for a dialogue between various points of view.
The Milanese context is in itself stimulating and the festival acts as a multiplier of creativity and curiosity, becoming a kaleidoscope of different and unique realities. In this colorful mosaic of exhibitions, installations and artistic contributions, the message is amplified and, for this reason, we have privileged the design concreteness of a system that prefigured our guests the possibilities of the digital tools that characterize our daily life as professionals.
Materials, shape, design become some of the parameters of a new order that crystallizes an optimal and unique solution between space and time. The set-up is the result of a close collaboration with Mogu, MaterieUnite and Bose Professional and a sharing of objectives and software tools that have made it possible to manage the production, installation and the entire management cycle of Generative Circularity.
At the same time, interoperability and multidisciplinary collaboration methodologies were the subject of thematic talks, moderated by PPAN and prof. Aldo Norsa, designed for sharing views on current issues, from healthcare and its future development, to the crisis in raw materials and sustainability in the construction field.
Our heartfelt thanks goes to all those who have made a contribution, to the great international studios such as Gensler, UNStudio and Eckersley O'Callaghan who shared with us their reflections on the themes of the event and to all those who wanted to spend some time with us at the Fonderia Napoleonica.