ATI Project at MDW – Fuorisalone 2022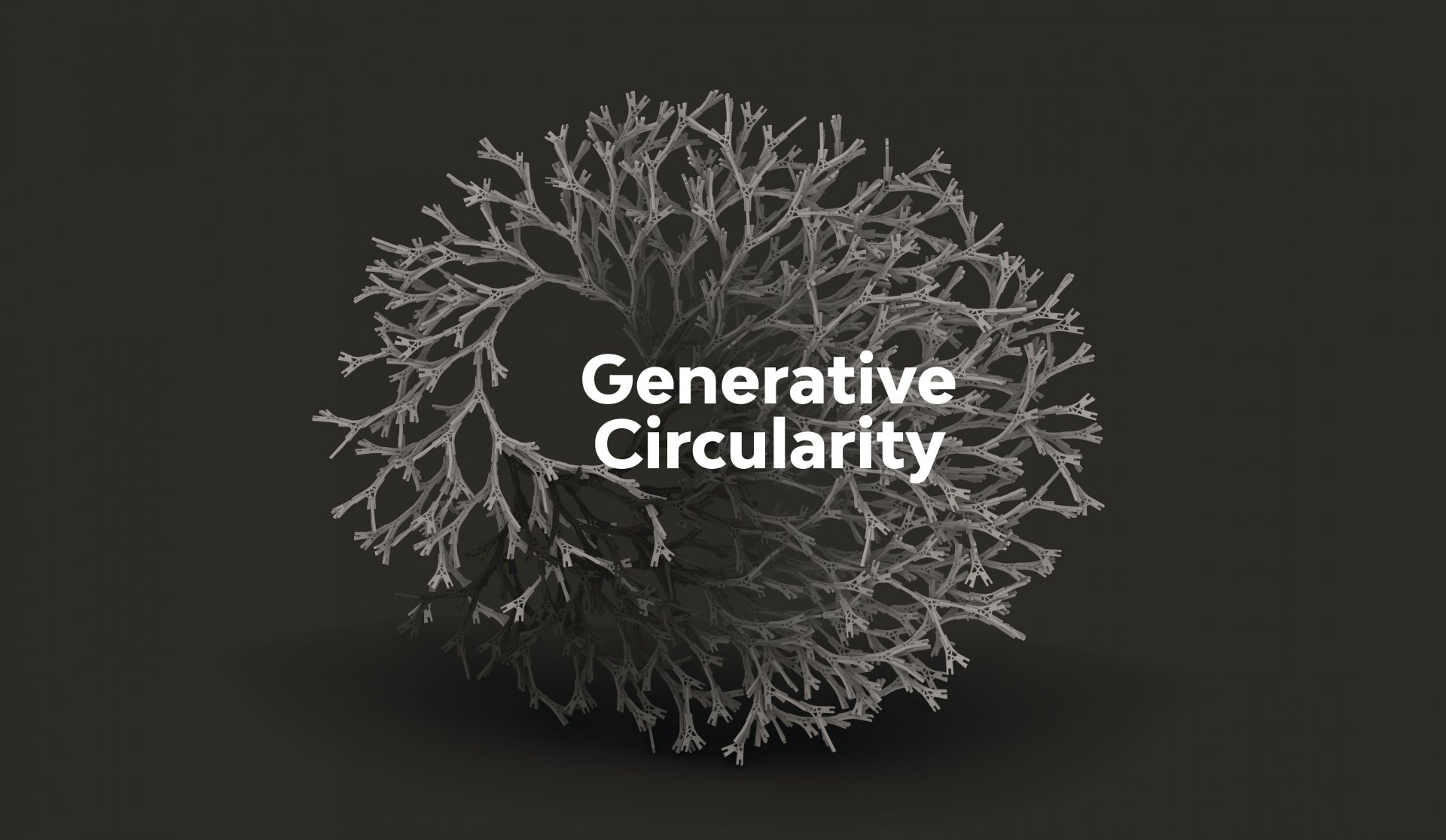 For the first time, ATI Project will be among the protagonists of Milano Design Week 2022, the international stage that annually hosts design, events and exhibitions in the Lombard capital, in the name of contemporary trends and sensibilities. This year's theme is "Between Space and Time", an invitation to reflect on the two variables that define, through the mutual relationship, the boundary within which each of us interprets reality.
For the occasion, the studio presents "Generative Circularity", an installation that will be the engine of a week of discussions, projections and thematic paths on the role of design in redefining the possibilities of sustainable development.
Within the space, organic structures composed of modular elements will create bio-inspired and complex forms, which represent the man-environment relationship and how much this union in terms of cyclicality can be replicated on a daily basis, through circularity processes and application data, innovative management processes to design.
The program includes events from Tuesday 7.06 to Sunday 12.06: in the historic location of the Fonderia Napoleonica Eugenia, which will become the suggestive backdrop of a week full of events; academic guests, professionals from various fields and experts of the sector will speak in three themed talks, together with the ATI team and exceptional moderators such as Paola Pierotti of PPAN and prof. Aldo Norsa, of Guamari srl.. The keywords, Esperienza (Experience), Cura (Care) and Tutela (Protection) are inserted in the wake of FS 2022 and will be the starting point for dealing with particularly current issues such as new hospitals, the crisis of raw materials, circularity in construction.
The week will be enriched by the seminar with the Master Hospitals of the Politecnico di Milano, for a direct comparison between professional experiences and focuses dedicated to sensitive issues, as well as transversal events for the little ones such as the Kid's Lab of reCREIAMO.
ATI Project collaborates for the event with MaterieUnite, Mogu and Bose Professional: from this synergy tactile and visual sensations, sound experiences, stimuli that involve the participants arise, creating a daily path that involves the visitor at 360 °.
ATI Project awaits you together with its partners at the Fonderia Napoleonica Eugenia in the Isola District. Consult the program of the week and come and visit us.